Check out Wally's new humor column,
Needless to Say (But I Will Anyway) @

Wally's book, "Joey Bagadonuts," is now available on amazon.com.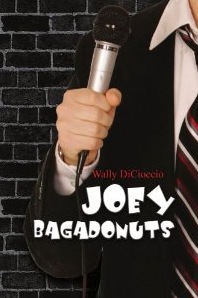 WATCH
Wally has also written and illustrated the joke book, I'M SERIOUS, the colorful children's book, ZEEBY SAVES THE DAY, a humor novel called JOEY BAGADONUTS, and another colorful children's book called RUSTY COPPER (each available anywhere books are sold). He also wrote the screenplays, RUSTY COPPER, JOEY BAGADONUTS, and SAL FROM THE BRONX.